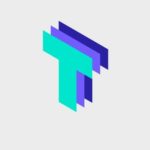 Site voteWithTally Tally
Tally (tally.xyz) is hiring a content manager. Tally is a venture-backed startup building the future of collaboration for crypto communities. Tally powers DAOs. 
Are you a content pro with a passion for crypto? Join us as we build the future of work in web3!
Why this opportunity?
Tally is one of the best teams in web3. We're a crew of long-term oriented, high-integrity folks. You'll have the opportunity to learn from crypto OGs, giga-brain devs, and leaders with significant experience in the web2 space.

DAOs are one of the fastest growing, most exciting parts of web3. DAOs are managing billions of dollars,  reinventing finance, funding public goods, buying real-world physical assets, and inventing new forms for human coordination.

Tally is the industry-leading governance platform for on-chain DAOs, and we're shipping new products to power DAOs at a high velocity. 

Tally is backed by the best investors in the space, including Blockchain Capital, Placeholder Capital, and 1kx.
What you'll be doing
Writing, creating, and producing digital content about DAOs and crypto communities

Working with industry leaders to develop educational content about building and working in DAOs

Facilitating content at virtual and in-person events

Distributing and promoting content across digital platforms
What we're looking for
Demonstrated ability to scale a content program. Have dramatically increased web traffic/downloads/views/follows through at least one of the following mediums: blog, video, audio, newsletter, social media, online course.

Strong writing skills

Genuine interest in crypto and DAOs specifically. Experience using on-chain protocols. Active participation in DAOs.

Project management skills. Ability to plan and execute on a complex content calendar including coordinating with many partners/guests. 
Benefits
Fully remote company

In the US, 401k match and healthcare insurance

Equity/stock options

Generous and flexible PTO policy

Learning budget for books and online classes

Home office budget

Option to get in paid crypto