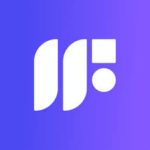 Site formfunction Formfunction
Part-time or internship
We're looking for a community and marketing associate to help us build the future of work for independent creators. An ideal candidate loves talking with users (artists and collectors), coming up with new ideas to bring visibility to our creators, and making our digital community a fun and welcoming space.
To learn more about us, check out Join Formfunction.
👩‍💻 Responsibilities
---
Community building. You'll help us run our Discord server, making sure our creator and collectors feel welcomes and taken care of.
Artist spotlighting. You'll put together artist spotlights to bring more visibility to our creators and their art. Spotlights will be published on our Twitter, Instagram, and blog.
Social media engagement. You'll help run our Twitter account, and design and present new social media campaign ideas.
Content creation (nice to have!). Bonus points if you have experience making social media graphics or TikTok videos!
💻 About you
---
You are autonomous and a fast learner. You are proactive and can start projects without much direction.

You communicate your thoughts and decisions clearly and proactively, and engage with the rest of the team with an optimistic and critical mindset.

You are excited about crypto, web3, and NFTs!
Bonus points:
Crypto interest (especially with Solana)

You own some NFTs of your own 😉 (don't worry, we'll give you one if you don't!)
💎 Qualities we value
---
Grit. Startups require adaptability and perseverance.
Long-term focus. We're building a company for the next 10+ years, and we want our team's decision making to reflect that perspective.
Sense of urgency. Without trading off focus on long-term objectives, we manifest results quickly and are driven by intrinsic motivation, not external incentives.
Integrity. Integrity manifests in the way we show up, make decisions, and communicate with each other.
🤩 If you're interested, please fill out this form! And if you have any questions, feel free to DM @petrichorate on Telegram.