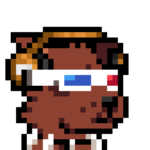 Site degendogsclub Degen Dogs Club
Description:
Work for an NFT DAO! As the Community Manager for Degen Dogs Club, you will be focused on both building and engaging the growing community of Degen Dogs owners. Expanding the community is an important near-term goal. Initially this role is considered part-time, with potential to grow to full-time in future.
Degen Dogs Club is first NFT project to stream DeFi tokens to holders. Dogs are auctioned daily, and owners of Dogs receive shares of up to 22 future auctions in the form of real-time streams of yield-bearing ETH, powered by Idle Finance and Superfluid. The Community Manager will help educate prospective and existing community members on these innovative aspects of the project.
Expectations:
1-3+ years of experience in community management.

NFT experience a plus.

DeFi experience a plus.

Self-driven and takes initiative.

Business development or sales experience a plus

Existing relevant connections or social followings a plus.