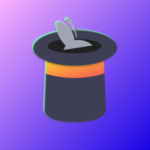 Site Rabbithole
RabbitHole is guiding the next wave of people through web3 while helping crypto projects find & reward their most engaged users. 
Through their on-chain actions, users can earn tokens (via Quests) and credentials (via Skills), setting the foundation for verifiable participation + contribution as the future of work. 
In the future, RabbitHole will be the best place to find talent & discover work in web3. And to achieve this mission, we're looking for an ambitious, impact-oriented individual to own and manage our relationships with crypto protocols to help them create Quests on RabbitHole. 
About you:
If you're applying for this job, you live and breathe crypto. We want someone who cares about the success of the projects they're working with, and the web3 ecosystem as a whole (wagmi). This is a jack-of-all trades type of position and you'll be intimately involved in research, analysis, and ecosystem/governance participation. 
As a fast-growing startup in a 24/7 industry, we rely on our team members to take initiative. We are looking for someone who is an independent but collaborative worker that can adapt quickly to changing priorities, wear multiple hats, and proactively assist with solutions. You should also be open to the occasional travel for events and company off-sites – in true crypto spirit, we also enjoy to vibe together.
Responsibilities/duties:
Business development:

Grow RabbitHole's relationships with crypto protocols, including fielding inbound requests from projects, reaching out to projects who we are interested in working with, and deepening current long-term relationships 

Research and talk to projects to understand the key drivers for their network and design quests that help them meet those needs 

Create proposals for new quests and navigate the relevant governance process to get a quest approved

Governance:

Represent RabbitHole as our governance delegate by contributing to conversations in governance forums and attending community calls to stay informed about relevant project updates 
Qualifications:
1+ years of experience working for or with a range of crypto projects whether in a VC type-role, partnership/BD role, or as a DAO contributor 

Personable and comfortable communicating with others across teams and platforms on a regular basis: you are a high EQ individual 

Strong communication and presentation skills 

Organized with an emphasis on documentation and note-taking
Benefits & impact:
Help create a new type of digital ownership: At RabbitHole, we want participation, not speculation. We're not here to watch numbers go up, but to actually foster a new type of digital ownership that hasn't existed before: provable on-chain transactions 
Build a DAO from the ground up: We will be the first company to successfully build a DAO from a product. If you want to join this movement towards a more meritocratic and self-sovereign future, welcome 
Best place to learn crypto: We touch all layers of the web3 world and work with a wide variety of projects: DeFi, NFTs, DAOs, Layer1s, etc. You'll learn it all and be on the edge of what's new in the space 
Work with the best: You will work intimately with our squad of crypto-natives who have experience at some of the leading projects in the space like Dapper Labs, MakerDAO, and MetaCartel
Pour postuler à cette offre d'emploi veuillez visiter jobs.lever.co.