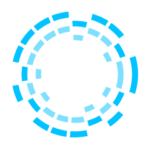 Site Blockstream Blockstream
Pioneering advancements in cryptocurrencies, open assets and smart contracts, Blockstream is the first company extending capabilities at the protocol level to support the application of Bitcoin and blockchain technology to a broad range of asset types. Sidechains, the extension mechanism of Bitcoin, allow expansion of Bitcoin's feature set in an open and interoperable way. A champion of Bitcoin's ethos, Blockstream supports decentralization, end-to-end security, user control and open, permissionless innovation. Our cutting-edge blockchain technology has the potential to transform industries and there's still a universe of potential partnerships out there.
To reach new Blockstream customers and advocates, we need a leader who has a proven track record of identifying, closing, and managing clients in Bitcoin and the broader cryptocurrency industry.
At Blockstream you will enjoy an amazing, world-class team, unique startup atmosphere with a strong emphasis on research, innovation, and fundamental technologies development as well as flexible working hours (including telecommute option), and tremendous growth opportunities.
If you have drive, motivation, deep understanding of the space, and you're excited to help build a future of permissionless innovation… we want to talk to you.
What You'll Be Doing (Responsibilities):
Drive business development, sales, and account management activities for the company across emerging Bitcoin and cryptocurrency industry

Represent the company externally and establish relationships across financial institutions, technology companies, and other strategic third parties in the cryptocurrency industry

Identify opportunities and cover all aspects of execution, from assessment and prioritization to negotiation and implementation

Work closely with product managers to proactively push thinking around product partnerships, commercial partnerships and other strategic initiatives

Generate new business opportunities to fuel revenue

Develop target lists of potential customers at all levels, call strategies, and messaging to drive opportunities for new business

Research and build new and existing accounts (e.g., adding contacts, sending regular emails, strategic appointment setting)

Be an example of organization and excellence to the team by setting and making your goals

Document various details including use case, lead scores, next steps, and stay current with CRM

Support marketing efforts by assisting in online and other marketing campaigns
What We Look For In You (Required Qualifications):
Proven track record of successful business development experience (3+ years), preferably with a focus on financial services and/or technology

At least 1+ years of professional business development experience in the cryptocurrency industry and deep understanding of Bitcoin space

Experience building partnerships with technology companies, financial institutions, and other strategic players

Constructive collaboration experience with product management, marketing, and sales teams

Detailed understanding of sales process

Excellent communication and  interpersonal skills and ability to clearly communicate complex concepts to internal and external stakeholders

Willingness to travel up to 30% of the time

A self-starter mentality with the ability to work well under pressure with limited direction, and a strong sense of personal accountability and ownership

Ability to focus, prioritize, and manage time effectively

Ability to work independently in an unstructured and evolving startup environment
Nice To Haves (Preferred Qualifications):
Understanding of inner workings of Bitcoin and other leading cryptocurrency protocols

Trading experience with bitcoin or other crypto commodities/currencies

Experience at a high-growth technology company

Startup experience