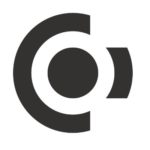 Site ConcordiumNet Concordium
Blockchain Researcher
Would you like to help design a science-based blockchain that is perpetually leading edge?
Do you thrive in a science team working closely with internal and external world-leading researchers at COBRA, Aarhus University and ETH Zurich.
We are looking for researchers with a Ph.D. to do work on all research aspects of blockchain technology.
As part of our in-house Science team, you will also work closely with the Tech team at Concordium in developing design documents, in scientific quality assurance, and as internal consultancy to the Tech team, Product Development, Marketing- and Management team. We are primarily looking to hire in Zurich, Switzerland and Aarhus, Denmark. Remote work is also possible.
The ideal candidate has a research background in one or more of:
Algorithmic game theory / Mechanism design / Tokenomics.

Anonymous Credentials

Cryptographic primitives

Cryptographic Protocol Theory

Distributed Data Base

Distributed System

Robust Peer to Peer Systems

Secure Multiparty Computation

Smart contract language design, analysis, and verification Zero-knowledge protocols / zkSNARKs
Candidates with other relevant research backgrounds are also very welcome to apply.
Documented independent research is an advantage, e.g., a postdoc in a relevant field or work in R&D in relevant industries.
An important part of the job is the close collaboration with the Tech team. You should, therefore, be interested in technology development and have an understanding and respect for programming and software development methodologies.
Experience with programming in, for example, Haskell and Rust is an advantage but not a prerequisite. We offer a challenging job in an international environment with an ultra-high performing team with highly educated and skilled colleagues.
Being part of the Science team, you will be involved in fundamental research and more applied R&D work.
As part of the job, you will be allowed to stay up to date with the leading researchers in the field by attending conferences, surveying state-of-the-art research, and to do active research in the field.
About Concordium
Concordium is a Public and Sustainable Proof-of-Stake blockchain with a unique Identity layer at the protocol level. Concordium differs from other participants by offering low transaction costs in fiat and regulator readiness by introducing built-in identity management at the protocol level and zero-knowledge proofs, which are used to replace anonymity with perfect identifiable privacy.
Concordium is developed by professionals with global multi-sector experience and in collaboration with the Concordium Blockchain Research Center Aarhus (COBRA) at Aarhus University and Swiss Federal Institute of Technology (ETH). The network will ultimately eventually be fully decentralized, the code open source and further development orchestrated through an advanced governance mechanism.