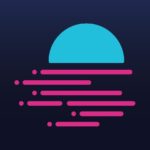 Site MoonbeamNetwork Moonbeam
We are looking for a Developer Relations Engineer who will join the Developer Relations team and help support projects and developers building on the Moonbeam platform (https://moonbeam.network/).  Moonbeam is a public, permissionless, developer oriented blockchain that will be part of the Polkadot network (https://polkadot.network/).  It implements the Ethereum tech stack (EVM) and is optimized for cross chain and multi chain development.  In addition to developer support and education, the position will involve the creation of technical and developer oriented content, and other educational materials.  
The ideal candidate is an experienced Ethereum developer that has programming experience in Solidity, web3, and who is familiar with developing, testing, and troubleshooting Ethereum based applications.  In this position you will have the opportunity to work with both existing multi chain projects that are expanding to Polkadot, as well as net new projects that are natively building multi chain applications.
We are a product and technology led company that targets developers as customers.  We expect you to bring your ideas and experience to help us build our developer community and our platform.  You will also be joining a network at an early stage that is strategically positioned for growth.  Reach out to us if you are interested in helping to drive a multi-chain future, where cross chain integration opens new opportunities, enables new efficiencies, and brings communities together.
Responsibilities
Engage with and support developers building on the Moonbeam platform via Telegram, Discord, Zoom, etc.

Create technical blogs, howtos, videos, on topics related to Moonbeam development and infrastructure and tooling around the Moonbeam network.

Educate projects and developers on the features and benefits of Moonbeam.

Collaborate with other projects around tutorials/videos on how to leverage their tools/services on Moonbeam.

Troubleshoot issues, file bugs, work with the Moonbeam protocol engineering team to fix and verify issues found.

Help maintain the docs site for the Moonbeam project (https://docs.moonbeam.network/).

Engage with our community on Discord, Telegram, and other channels.

Communicate regularly and clearly with other team members and also with other ecosystem participants.
Qualifications
Bachelor's degree or equivalent, 2+ years of relevant experience.

Experience in a Developer Relations or Technical Education role is a big plus.

Experience with Blockchain and Crypto is a plus.

Experience with Ethereum (concepts and tooling) is a big plus.

Experience with Solidity is a big plus.

Experience with JavaScript and TypeScript a plus.

Experience with Linux a plus.