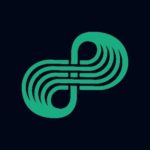 Site NodleNetwork Nodle
About Nodle
Nodle was founded in 2017 by Micha Benoliel and Garrett Kinsman as a connectivity provider for the Internet of Things.
Nodle has built a Bluetooth Low Energy – powered network to solve global challenges through connectivity.
Our network and products help companies and cities more effectively connect and collect data from their devices, sensors, and tags.
Nodle gives everyone access into the cryptocurrency space without the need of prior crypto investment knowledge or data farming. Everyone can participate by using the Nodle Cash App or one of our SDK partnered apps.
In more detail…the Nodle Network's architecture and system design leverage what is called "The Smartphone Infrastructure", utilizing smartphones as nodes and base stations for the network. In return, users and developers are rewarded with Nodle Cash.
The role
In this role, you will report to the Director of Engineering, Network and Services and focus on the following:
Architect, Design, Develop and Deploy the infrastructure to support the biggest crowd sourced IoT network

Architect and build highly scalable databases able to ingest a real-time stream of gigabytes of data per day and capable of querying over billions of data points across several dimensions in a performant manner

Build monitoring tools and make sure there are no downtime

Design and implement disaster recovery strategies
The requirements
4+ years of backend software engineering experience

Strong programming knowledge with Golang

Experience with cloud service providers such as GCP or AWS (Compute Engine, Cloud PubSub, Cloud Run, Cloud Functions, CloudBuild, etc.), Experience with Elastic Search is a plus!

Proficient Knowledge of relational and non-relational database (PostgreSQL, Redis, BigQuery)

Experience with Docker and Kubernetes

Experience with Infrastructure as Code tooling

Successful track record of developing middleware solutions, with a strong focus on code quality, unit testing, integration testing, code quality analysis tools and API documentation.
Working at Nodle
The Nodle team is now a group of 40 experts in varied fields such as cryptography, finance, operations, blockchain, wireless protocols, and mesh networking. While originally founded in San Francisco; Nodle is now a fully remote company.
We won't try to convince you why you should work here. Instead, let us share with you why our team loves working here.
There are 3 main things that set us apart as an employer.
Our team members are encouraged to experiment. Try new things, think BIG and be creative in a no-blame environment that tackles challenges constructively.

We don't really care where you work, when you work or how you work. As long as the work gets done. No micromanaging here, just accountability for your performance.

Our team is very diverse, fun and cool (casual environment) but also extremely brilliant (we like to impress each other).
The most important share values at Nodle include: Innovation, Resilience, Team Work, Drive, Polymathy, Integrity.